You reach deep into your pockets and pull out… nothing. It's a sad state of affairs. Let's face it, you need money. Getting money into your pockets can be done. If you know what moves to make, that is. Dusting off the old saxophone and hitting a busy street corner is not your only option (but is a good one if you play well). If you're saying to yourself, "I need money now", here are some of the best ways to make that happen.
Sell Your Stuff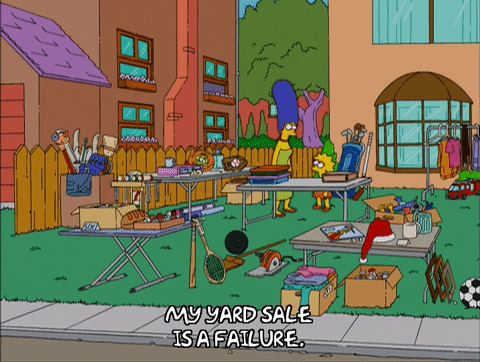 You no longer have to drag your stuff on the front lawn and post fliers just to sell it. The internet makes connecting with people easier than ever before. Take pictures of what you're selling and post them on one of many sales apps like LetGo. You never know, that old ski equipment you haven't touched in a decade might be just what someone in your area is looking for. It's not like you were using it. We all have some junk in the closet we could part with. Might as well try to make a buck from it!
Drive for Lyft
A clean license and a running car are all you need to start earning real money with Lyft. Over 2 million people drive and earn money with this ride-sharing service. Use your own vehicle. Have the flexibility to work when you want. Earn tips. Enjoy competitive pay. Driving for Lyft is one of the best opportunities for the average person to earn extra money. Why haven't you signed up already?
Airbnb
Do you have a lovely home? Get paid to share it with others. Rent out a room or your entire place. Travelers looking for a more "local" experience will often forgo hotel rooms and choose Airbnb instead. Airbnb does its best to protect both renters and property owners. The peer-to-peer review and ID verification systems ensure you can learn about a guest before letting them into your home. It's an excellent way to earn money with what you have.
Take Paid Surveys
Companies are always collecting data. These sites compensate you for just filling out surveys. Who knew you could get paid just for giving your opinion? Most questions will ask what you think about current or upcoming consumer products. Most pay between $.50 and $1, and take around fifteen minutes. It is an easy way to add some pocket money to your portfolio.
Dog Walking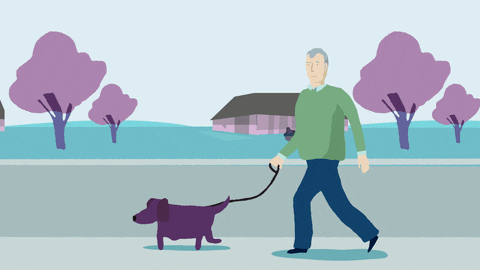 Do you have free time during the day? Are you a dog lover? This is the job for you. Earn extra cash by walking neighborhood dogs. Working dog owners pay to have their dogs walked while they're gone. It's a great opportunity for animal lovers (or anyone) to earn money right in your own neighborhood. If you're serious about this, you can list your services on Rover.
Invest with Acorns
It would be nice to have discipline to put money away every month. What if we didn't have to think about it? Acorns makes saving money easy. The key feature to Acorns are roundups. Link your credit or debit card, and every charge is rounded up to the nearest whole dollar. Say you buy lunch for $5.75. With a linked card, the charge is rounded up to $6. The extra $.25 is put into your Acorns account where it can grow and earn dividends. The roundups are too small to hurt, and you'll be saving money without ever having to think about it.
Don't lose hope the next time you reach into empty pockets. Whether you're looking for a new side hustle or just want to line your pockets a little bit, there are a variety of ways for the average person to earn extra cash. You now don't have to panic anymore saying, "I Need Money Now!"
You Also Might Like: Best Apps For Managing Your Money