In the gig economy, freelancing is far more popular now than it was before. Freelancers and small business owners have many perks. You make your own hours, often get to work in your pajamas, and get to do what you love to do. However, there are some downsides to freelancing. The irregular income that comes with freelancing is often a red flag for lenders. So when it comes time for buying a house, how does one get a mortgage as a freelancer?
Have Your Paperwork In Order
Proof of income is essential when applying for a mortgage. Making sure all of your finances are recorded and organized because lenders will want to see all of your paperwork.
Most lenders require 2 years of proof of income, usually in the form of W-2's. However, since freelancers and small businesses owners don't get a W-2, lenders will ask for:
Last two years of tax returns. This usually includes your Schedule C tax form, or your Schedule K-1 form if you own a partnership or your business is an S Corp. You may also need to show your business tax returns if you have a partnership, S Corp, or corporation.

Bank statements

Year-to-date profit and loss statements

Business license from last two years

A verification of employment (VOE) from your CPA or tax preparer in either written or verbal form on official letterhead.

Letters from clients verifying you've worked for them.
As A Freelancer Your Income Is Calculated Differently
Lenders will calculate your average monthly income by dividing the last two years of your adjusted gross income or net income by 24. This can cause your income to be recorded as less than it actually is, lowering the amount you will be allowed to borrow.
Tax Breaks Are Great, Unless You Are Trying To Get A Mortgage
A perk of owning your own business is the tax write offs. However, this shows your taxable income as less which is a huge problem for borrowers. If you know you're going to be buying a house within the next two years, try to show as much income as possible, even if it means sacrificing those tax breaks.
Start Preparing Early
There are many extra hurdles for freelancers and small business owners to get a mortgage. Knowing what is going to be expected of you and getting everything in order before you start your house hunt will save you both headaches and heartaches.
Separate Personal and Business Expenses
This is just good business to begin with. A business account will help mortgage lenders track your income and expenses much easier. Set up a business checking account and use a bookeeping software like Quickbooks to track income and expenditures, make invoices, and just make your business look more legitimate to lenders.
Show Your Growth
Showing your year over year growth lets lenders know your business is profitable and sustainable. If you can prove your business is growing, it will go a long way to convincing lenders to giving you a mortgage.
Prepare To Make A Larger Down Payment
Freelancers and small business owners might have to put more cash down on a home because of the extra risk. The bigger the down payment, the less risk to the lender.
Get Your Credit Score in Order
Credit score is still an important factor in getting a mortgage. The better your score, the better chance you will get the loan. If you want some tips to improve your credit score, check out this link.
Get Pre Approved Before Going House Hunting
Talk to a mortgage broker to see if you can get pre-approved for a mortgage before you go looking for houses. This is a good idea because you can see how much house you can actually afford. It will also prevent a broken heart when you find the home of your dreams and find out you don't have what you need to get the loan.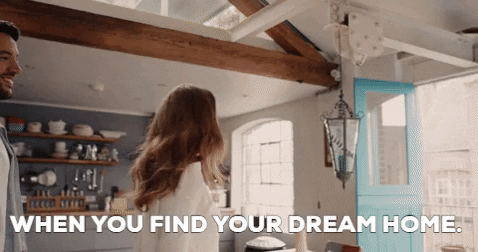 There are many factors that go into getting a mortgage. If you are a freelancer or small business owner, you need to prepare a little more than the average person to make sure you get approved.