You may be wondering how many credit cards you should have. The average American has 5.6 credit cards, 3.1 major credit cards, and 2.5 store cards, according to Experian 2017 data. There isn't a perfect science behind finding the magic number. But there are some suggestions based on your credit profile and spending habits. We've put together a guide on how many credit cards you should have.
Brand New To Credit
If you are brand new to credit, you should start with managing one credit card account. This will get you familiar with how to properly use a credit card. Credit cards are one of the fastest ways to build credit between your credit card utilization ratio (total amount of credit available vs. amount of credit used) and payments. So, focus on building your credit by using your credit responsibly. Keeping your credit utilization below 30%, and making on-time payments.
Rebuilding Credit
If you have made some mistakes in the past and are ready to start rebuilding, you should start with one secured credit card. A secured credit card requires a deposit which is used as collateral in exchange for a credit limit. Secured card issuers report to all three of the major credit bureaus your monthly payments, and it is one of the fastest ways to rebuild credit.  Once you build up your credit and prove you are creditworthy, you should be able to roll over into an unsecured card and your deposit will be refunded.  
Everyday User
If you are an everyday user with good credit, you should have an average of three credit cards.  Have a rewards or cashback card in your rotation that is used for everyday purchases. The key is to select a card that rewards you in a category or brand you're already making purchases in.  Also think about having a store card, like the Target RedCard which offers you 5% off all purchases and free shipping.
Rewards Junkie
If you are a rewards junkie and up for the challenge of managing and tracking multiple accounts, you should keep it between 4-5 cards. It should be noted that you should not open all of these accounts at once. Or you will be doing more damage than good. Too many hard inquiries at once can raise a red flag and drop your score. Have a travel rewards card in the mix, a cashback card, and a couple store credit cards. This is for the credit card expert who can manage their credit and wants to maximize their rewards wherever they shop. The best way to manage this many accounts is to pay them in full each month.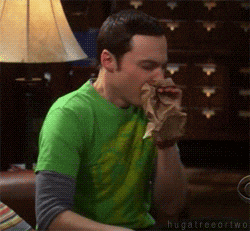 What Happens If I Have Too Many Credit Cards?
Don't freak out if you have more cards than our suggestions, it is okay! Even if you have too many, don't go cancelling your cards since it can do harm to your credit report. In some cases, having more cards can actually be healthy for your credit, line in keeping your credit utilization ratio low. Just make sure you are using all of your cards responsibly and tracking them all. Just because you have a lot of credit available to you, does not mean you should be accessing all of it. Take cards that are not part of your normal rotation out of your wallet. So you are not tempted to use them and to prevent them from being lost or stolen   
No matter how many cards you have access to, make sure you are not living beyond your means. If having credit cards is a trigger to you, only carry one with you and use it for emergencies only. Keeping a low credit utilization ratio and excellent payment history is the key to excellent credit, whether you have one or ten credit cards.  
You Also Might Like: How To Cancel A Credit Card