Millennials are one of the most entrepreneurial generations to date. It may be because the economy crashed out from underneath us, or that we just like to march to the beat of our own drums. Whatever the reason, our generation is more likely to start their own business than any other. Through all of this innovation and change, Kabbage, an online lender, has emerged as a new form of funding for this new form of business owner.
The Ups and Downs of Owning a Business
It is often said "Do what you love and you'll never work a day in your life." Mix that with being your own boss and working on your own terms and hours, going into business for yourself is the American Dream.
Unfortunately, owning a business is not all sunshine and rainbows. It takes a lot of hard work to start a business. There is also a lot of risk involved too.
Starting Out Small
Even Jeff Bezos started Amazon as a small business out of a one room office. All businesses start out small. A business knows when it is starting to outgrow their original form. Orders are coming in faster than you can process them, and new and better equipment or tools are needed to get the quality right. More employees need to be hired to keep up with the work. All of these things are a mixed blessing because while they show a business is expanding, there might not be enough liquidity in the business to fund these much needed upgrades.
So, how does one take their small business and move it up to the next level? Often, it takes a significant amount of capital for a company to make the jump from small to mid level then hopefully, to big business. While many banks are hesitant to offer loans to small businesses, Kabbage is a company that helps small businesses access the capital they need to grow.
The Bank Alternative: Kabbage
Kabbage is an alternative to the traditional bank loan, funding more than $6.5 billion to small businesses across the globe. It's easy to apply for funding and they offer some of the lowest rates out there. This makes it easier to focus on growing your business instead of on paperwork.
– How It Works
If you've been in business for at least one year and have either $50,000 or ($4,300 a month for 3 months) in revenue, you can qualify for a loan from Kabbage. Applying is free and there is no obligation to take the funds once you apply.
You can qualify for up to $250,000, and choose your term length up to 18 months.
– You Can Also Use Kabbage To Get Paid
Are you B2B or work as a contractor, and need to get paid? Kabbage invoicing extends loan terms to the company that owes you money so you can get paid faster.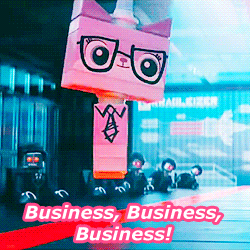 Deciding to take your small business to the next level can be scary, but getting a business loan shouldn't be. Luckily there are services like Kabbage that help small businesses with loans they need to grow.

Check Out Our Latest Post: I Need Money Now! Ways To Make A Quick Buck