The biggest shopping day of the year: Black Friday. The day people scurry to the stores to take advantage of mind-blowing deals that only come around once a year. But, you can't just go Black Friday shopping on a whim. It takes planning and preparation to get the best deals for less. Below, I've listed my top Black Friday shopping tips you should follow. 
1. Make A Shopping List
Whether it's items you need or holiday gifts, make a list of the items you want to buy. The more specific your list is, the easier your shopping process will be. To help you stay organized, separate your items based on category (clothing, tech, toys, personal care, etc.). Doing this will help you when deciding what store(s) you need to shop at. 
2. Set A Budget
After making your shopping list, you need to realistically set your budget. How much are you willing to spend? Do you have any wiggle room? Do you have any old gift cards you can use? 
3. Review The Black Friday Ads
Before shopping on Black Friday, you must review and research the store ads that are out. Often, the ads will leak early, which can be viewed on theblackfriday.com. While looking through the Black Friday deals, take into consideration your shopping list and budget. Write down what discounts you are thinking of taking advantage of. Some of the most popular stores are Amazon, Best Buy, Macys, Walmart, Target, and Bath & Body Works. 
4. Price Matching
While looking at the Black Friday sales available, take into consideration price matching. If the specific item you want is being offered by two stores at different prices, the store with the higher price will likely match the lowest price Black Friday deal to get the sale. This is often the case when it comes to shopping for tech.  
5. Plan Your Black Friday Itinerary
The most difficult part isn't finding the deals, but planning out your itinerary for Black Friday. Have in hand your list of deals you want and the stores they are at. 
Write down the store locations and the times they open. If they are all located at a mall, even better!

Rank the deals from most to least essential to get. The store(s) with the most essential deals should be your first stops of the day. 

Take note of who will be helping you shop. With more people, you'll be able to divide and conquer, getting more deals than you would when just shopping by yourself. 

Write down what floors the items you want will likely be on (if possible and applicable). This will help prevent you and your entourage from looking aimlessly through the store when it's game time.  

Have a set time your group will leave to go to and arrive at the store location(s). 
6. Use Flipp! 
Now, when you go Black Friday shopping, you don't want to be carrying around ten million paper ads. It just creates a whole mess of confusion. Instead, you can you use Flipp, which enables you to view Black Friday ads and save items right on your phone. I use the app every year so I don't lose track of the items I want to get and the deals being offered.  
7. Get There Early
Whatever you do, don't get to a store on Black Friday late!!! Speaking from experience, deals are gone in the blink of an eye. Make sure that you are at the store well before the store opening. Depending on the store, you may have to wait on a line outside.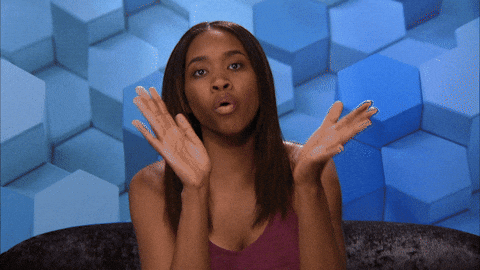 8. Use A Rewards Credit Card or Get A Store Card
For extra Black Friday savings, use a rewards credit card or get a store card the day of. When using your rewards credit card, make sure you're getting the most cash back you can on shopping expenses. For example, with a Bank of America credit card, you can have one primary category which you receive 3% cash back on. Also, if you really want to save an extra buck, you may want to consider getting a store credit card that day. They will usually give you anywhere from 10% – 25% extra off of your purchase for doing so. 
9. Split Your Group Up
As I said before, you have the best chance of snagging the most deals if your group splits up. Have each person go to a separate store. Make sure you are all in constant communication with each other in case one of the deals is out. Someone can easily get lost if they are in the midst of Black Friday shopping crowds. 
10. Take Advantage Of Rebate Offers
When I go shopping on Black Friday, I am all about taking advantage of those rebates. Many stores offer money or item rebates on certain deals. Sometimes, the items end up even being free! However, many of these are time-based and are of limited quantity. For example, I was able to get free pillows from Macy's after sending in a rebate.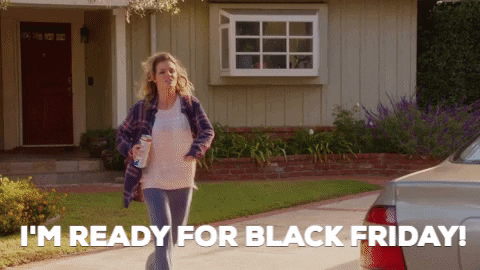 So, are you ready for Black Friday? Those are my top tips for surviving and conquering Black Friday. Remember, you are not just limited to Black Friday store deals. Make sure shop online on Cyber Monday as well! So, if you missed out on any great deals, you may be able to get them. May the odds be ever in your favor this Black Friday!
You Also Might Like: Financial Habits You Should Be Doing On A Daily Basis